SUSTAINABLE DEVELOPMENT AND SUSTAINABLE PEACE
Keywords:
State of the Planet, SDG 16, UN Charter, Peace with Nature
Abstract
Sustainable Development Goal 16 is dedicated to the promotion of peaceful and inclusive societies for sustainable development, the provision of access to justice for all, and building accountable institutions at all levels. In the Preamble to the Global Agenda 2030, we read: "There can be no sustainable development without peace and no peace without sustainable development" ("Transforming Our World"). Justice, peace, and ethics are embedded in concurrence to the progress and sustainability of nations across the world under the leadership of the United Nations. Equal access to the justice system is not merely the delivery of justice through institutionalised means or providing legal counsel to the needy, but it is the foundation for protecting fundamental human rights, guaranteeing to meet everyone's basic biological, psychological, and social needs. Legal empowerment and partnerships are necessary to bring development to the marginalised and vulnerable and to build sustainable peace.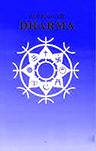 How to Cite
Nandhikkara, J. (2021). SUSTAINABLE DEVELOPMENT AND SUSTAINABLE PEACE. Journal of Dharma, 46(4), 401-406. Retrieved from https://dvkjournals.in/index.php/jd/article/view/3586
Copyright (c) 2021 Journal of Dharma
This work is licensed under a Creative Commons Attribution-ShareAlike 4.0 International License.