KNOWLEDGE SHARING, GROWTH, AND SUSTAINABILITY
Focusing on the Bolivia KSP Case
Eunji Kim

Kunsan National University, Korea

Youngrok Kim

Kangwon National University, Korea
Keywords:
Developing Countries, Empirical Analysis, Fiscal Rule, Incremental Development, Pooled OLS, Sustainability
Abstract
Korea's Knowledge Sharing Programme (KSP) plays a crucial role in moving beyond rudimentary development aid toward the era of sustainability by establishing global partnerships. Within this framework, at the request of the Bolivian government to the Korean government, KSP Bolivia was conducted, focusing on the development of the fiscal rules for the Bolivian budget management. Korea analysed Bolivia's various economic indicators to identify the current issues in the Bolivian national economy and to suggest appropriate fiscal rules to address such issues. In conclusion, this study emphasises the importance of the KSP's role in promoting global sustainability through partnerships. In particular, through this study, it was confirmed that the KSP is deeply related to the resolutions and agenda of the Sustainable Development Goals (SDG).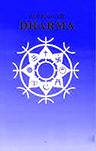 How to Cite
Kim, E., & Kim, Y. (2021). KNOWLEDGE SHARING, GROWTH, AND SUSTAINABILITY. Journal of Dharma, 46(4), 481-500. Retrieved from https://dvkjournals.in/index.php/jd/article/view/3581
Copyright (c) 2021 Journal of Dharma
This work is licensed under a Creative Commons Attribution-ShareAlike 4.0 International License.