INCLUSION OF ISLAMIC PEACE CONCEPTS IN SCHOOL CURRICULA
Wail Muin (Al- Haj Sa'id) Ismail

University of Malaya

Mahfouda Rashid Said Al Mushaiqri

Ministry of Education in the Sultanate of Oman

Li Haiyan

Department of Education, University of Malaya
Keywords:
Peace in Islam, Peace with Oneself, Peace with Family, Peace with Society, Peace the World
Abstract
Building peace and sustaining it has been a priority for many since violence prevents people and nations from achieving their goals. The roadmap to peace starts from the school. It is necessary to instil peace in students' hearts by including it in the school curricula. That is to prevent extremism and achieve human security. This research looks at the importance of integrating peace from the Islamic perspective into the school curricula at all levels. It also investigates how the concept reflects on the individual and societal levels. The research examines peace in the Qur'an and Sunnah. It reviews some educational models and theories that support peace and suggests ways to include it in school curricula. The study proposes an Islamic model of peace education by analysing the concepts of peace in the Qur'an, Sunnah and Hadith and how can they be applied in school curricula. The model is designed by considering four dimensions: classroom, school environment, the wider community, and environment.
References
Adams, Dived. "World Report on the Culture of Peace." <http://www.fundculturadepaz.org/spa/INFORME_CULTURA_DE_PAZ/INFORME/InformeENG.pdf> (1 May 2021).
Ahmed, An-Nasa'i. The Great Sunna. Beirut: Al-Risala Institute, 2012.
Akudolu, Lilian-Rita. "The Format, Non-Format and Informat Continuum in Peace Education Curriculum." 8th Biennial Conference on Development Peace Education Curriculum for Nigeria, 18-23 October 2010.
Al Khamlishi, Abd al-Adi. Peace in the Qur'an and Sunnah: Its Foundations and Means of Protection. Beirut: Dar Ibn Hazm, 2008.
Al-Bamari, Ismail. Peace in the Philosophy of Islam. Duhok: Center for Peace Studies, 2014.
Al-Bayhaqi, Ahmed. Al-Sunan Al-Kubra. Investigator: Muhammad Abdul Qadir Atta. Beirut: Library science, 2003.
Alikasifoglu, M., Erginoz, E., Ercan, O., Uysal, O., Kaymak, D. A., and Ilter, O. "Violent behavior among Turkish high school students and correlates of physical fighting." European Journal of Public Health 14, (2004): 173-177.
Al-Nisaburi, Muslim. Sahih Muslim. Riyadh Dar al-Taiba, 2006.
Al-Qurtubi, Muhammad. Aljamee Lahkam al Quran. Beirut: Alrsalah Institute, 2006.
Al-Razi, Fakhruddin. The Great Interpretation. Beirut: Dar Al-Fikr, 2005.
Al-Shatby, Ibrahim. Al-Muwafaqat. Beirut: Dar Al-Kutub Al-Ilmiyya, 2001.
Al-Sindi, Shawkat. "The Preservation of Life in the Light of Islamic Law and the Universal Declaration of Human Rights: A Comparative Study." Journal of Maʿālim Al-Qurʾān Wa Al-Sunnah 14.1 (2018): 56-68.
Al Tabari, Mohammed. Jami Al Bayan An Tawil Ay Al Quran. Beirut: Al-Risala institute, 2014.
Al Tirmidhī, Mohammed. Jami Al-Tirmidhi. "Maa Sharḥihi Tuḥfat Al-Aḥwadhi / Li-Abd Al-Raḥman Al-Mubarakfuri." Beirut: Dar al-Kitab al-Arabi, 1970.
Bidmos, M. "Religious teacher education: Islamic perspective." Muslim Education Quarterly 2.1 (1984): 52-64.
Brooks, Caroline and Hajir, Basma. "Peace education in formal schools, why is it important and how can it be done?" International-Alert, December 2020.
Bukhari, Mohammed. Sahih Bukhari. Damascus, Syria: Dar Ibn Katheer, 1993.
Jalal, Muhammad Islam's Call to Peace. International Islamic University Chittagong Studies 3.18 (2006): 123-132.
Kamran, Ghazal. "Physical benefits of (Salah) prayer Strengthen the faith & fitness." Journal of Novel Physiotherapy and Rehabilitation 2 (2020): 43-53.
Kaya Fadime, Bilgin Hulya, and Mark Singer. "Contributing factors to aggressive behaviors in high school students in Turkey." The Journal of School Nursing 28.1(2012): 56-69.
Kotop, Syed. World peace and Islam. Cairo: Dar Shorouq, 2006.
Maslow, Abraham. Motivation and personality. New York: Harper & Row, 1970.
Nourhadi Nourhadi and Harahap Muhammad. "Teacher's Responsibility in Islamic Education (Relevance of Hamka and Hasan Langgulung Thought)." Jurnal Studi Keislaman dan Ilmu Pendidikan 9.1 (2020): 137-181.
Rosa, Olga. "Education in Childhood." Effects of the Peace Education Program on the Social and Emotional Behavior for Pre-School in the Sultanate of Oman. Written by Al Mushaiqri, M& Ishak, Z& Ismail, W. Intechopen book series, 2021. 57-71.
Sadida Nuri and Arif Triman. "The Benefit of Islamic Faith Education to Enhance Children Social and Emotional Skills." Jurnal Pendidikan Islam 4.2 (2018): 103-115.
Saputra, W., Supriyanto, A., Rohmadheny, P., Astuti, B., Ayriza, Y., and Adiputra, S. "The Effect of Negative Peace in Mind to Aggressive Behavior of Students in Indonesia." European Journal of Educational Research 10.1 (2021): 485-496.
Taaima, Rushdi. "Total quality in education between excellence indicators and accreditation standards." Quality and distinction between management and curriculum in the literature, Amman: Dar Almasira, 2006. 51-93.
Tanyel, Sevda and Kıralp, F. Sulen. "Tolerance for Sustainable Peace Culture in a Divided Society: The effect of Peace Education on Tolerance Tendency and Human Values." Social Indicators Research 156 (2021): 1-24.
UN, General Assembly. International Decade for a Culture of Peace and Non-Violence for the Children of the World 2001-2010 United Nations digital library, 2008.
Yazdani, Abbas. "The Culture of Peace and Religious Tolerance from an Islamic Perspective." Pontificio Seminario Mayor San Rafael Valparaíso 47 (2020): 151-168.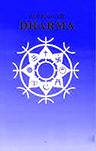 How to Cite
Ismail, W. M. (Al- H. S., Mushaiqri , M. R. S. A., & Haiyan, L. (2021). INCLUSION OF ISLAMIC PEACE CONCEPTS IN SCHOOL CURRICULA. Journal of Dharma, 46(4), 501-516. Retrieved from https://dvkjournals.in/index.php/jd/article/view/3550
Copyright (c) 2021 Journal of Dharma
This work is licensed under a Creative Commons Attribution-ShareAlike 4.0 International License.