FASHION AND CONSUMER CULTURE OF NORTH KOREAN WOMEN AND THE 'CULTURAL TURN' TOWARD HARMONY
Jein Do

Institute of Humanities for Unification, Konkuk University

Mincheol Park

Institute of Humanities for Unification, Konkuk University
Keywords:
Chosŏnhak, Chuch'e Socialism, Clothing, Commonality, Consumption, Han'gukhak, Humanities for Unification
Abstract
This paper seeks to set a new direction for a 'Cultural Turn' toward harmony in re-examining the Korean Cold War to promote a sustainable inter-Korean scholarly dialogue and enhance mutual understanding. Based on the 'Cultural Turn' in Cold War studies, the concept of 'commonality' in 'Humanities for Unification' (t'ongil inmunhak), parallels drawn with the decline of socialist fashion in Eastern Europe, and discussions on the achievement of UN Sustainable Development Goals (SDGs) such as Gender Equality and Women Empowerment (SDG 5) in the unique context of North Korea where 'gender equality' and 'namjonnyŏbi (superior men, inferior women)' coexist, the present analysis looks into the clothing and consumer culture of women in the 1980s to explore the nuances and complexities specific to the materiality of chuch'e (self-reliance) socialism and gauge the feasibility of SDG 5 in the North Korean context by focusing on the agency of women in their own self-empowerment rather than the patriarchal socialist state or institutions. The interviews with North Korean defectors demonstrate the evolving state-society negotiations concerning standard and new styles, domestic and transnational means of consumption, and regulation and deregulation for the revitaliza­tion of socialism. By exposing the normalizing qualities of chuch'e socialism and the active role of women in their formation, the 'Cultural Turn' explores North Korea's distinct experience of modernity to pave the way for viable inter-Korean academic exchange between the worlds of han'gukhak and chosŏnhak.
References
Bartlett, Djurdja. Fashioneast: The Specter That Haunted Socialism. Cambridge: MIT University Press, 2010.
Chang, Eun Ha et al. "A Study on Women's Unions in Southeast Asian Countries and its Implications for North Korean Development Cooperation on Gender: Cases from Vietnam, Laos and Myanmar." Studies in Global and Regional Strategies 19(7). Sejong-si: Korea Institute for Economic Policy (KIEP), 2019.
Cho, Kyu-hwa. "Research on North Korea's Clothing Industry and Clothing Life Culture." Fashion Business 5.4(2001): 158–175.
Choi, Gyubin. "North Korea's Perceptions and Reactions to the UN's Sustainable Development Goals (SDGs)." North Korean Studies Review 24.1(2020): 93–119.
Chun, Won Jae and Park So Young. "North Korean Women's Rights in Contexts of UN CEDAW and Its Implementation in North Korea." Kangwon Law Review 61(2020): 253–293.
Committee on Light Industries. The Encyclopedia of Socialist Lifestyle and Culture. Pyongyang: Kŭllodanch'ech'ulp'ansa, 1988.
Fidelis, Malgorzata. "Pleasures and Perils of Socialist Modernity: New Scholarship on Post-war Eastern Europe." Contemporary European History 26.3(2017): 533–544.
Grownow, Jukka and Sergey Zjuravlev. Fashion Meets Socialism: Fashion Industry in the Soviet Union after the Second World War. Helsinki, Finnish Literature Society, 2015.
Gordon, Johnston. "Revisiting the Cultural Cold War." Social History 35.4(2010): 290–307.
Hwang, Su Yon. "The Benefits Granted by the State and the Real State of Women's Rights in the DPRK." Focus Asia: Perspective & Analysis (2018): 8–11.
Jeong, Eun-mee. "North Korean People's Clothing, Food, and Housing Life and Social Transformation." The Journal of Asiatic Studies 57.4(2014): 142–173.
Joung, Eun Iee. "Rethinking the North Korean System through the Lives of Korean Repatriates from Japan: Focused on the Testimonies of North Korean Defectors from Japan." The Journal of Asiatic Studies 52 .3(2009): 189–227.
Kim, Byung-Yeon. "The Participation of North Korean Households in the Informal Economy: Size, Determinants, and Effect." Seoul Journal of Economics 21.2(2008): 361–385.
Kim, Eun Mee. "Gender and Sustainable Development Goals." Global Social Policy 17.2(2017): 239–244.
Kim, Sung Min and Park Young Kyun. "Humanistic Discourses for Unification and Humanities for Unification: Introductory Review on the Paradigm for Unification." Journal of the Society of Philosophical Studies 92: 143–172.
Kim. Suzy. Everyday Life in the North Korean Revolution. Ithaca: Cornell University Press, 2013.
Kwon, Heonik. The Other Cold War. New York: Columbia University Press, 2010.
Medvedev, Katalin. "Ripping Up the Uniform Approach: Hungarian Women Piece Together a New Communist Fashion." Producing Fashion: Commerce, Culture, and Consumers. Ed. Regina Lee Blaszczyk. Philadelphia: University of Pennsylvania Press, 2008. 250–272.
O, Son Hwa. "Gender Equality Policy in the DRPK." Focus Asia: Perspective & Analysis (2018): 12–15.
Park, Hyun-Ok. The Capitalist Unconscious from Korean Unification to Transnational Korea. New York: Columbia University Press, 2014.
Park, Ji Youn et al. "A Study on SDG Indicator of North Korea and Its Discourse." Discourse 201 19.4(2016): 123–147.
Park, Mincheol and Jein Do. "North Korean Views on Marital Relationships and Their Modes of Change: Findings from Research based on the Focus Group Interview Method (FGI)." Unification Studies 24.1(2020): 39–76.
Park, Sun Song. "Methodological Study of Research on North Korean Daily Life." North Korean Studies Review 11.3(2008): 9–57.
Reid, Suzan. "Cold War in the Kitchen: Gender and De-stalinization of Consumer Taste in the Soviet Union under Khrushchev." Slavic Review 61.2(2002): 211–252.
Sabina, Mihelj. "Negotiating Cold War Culture at the Crossroads of East and West: Uplifting the Working People, Entertaining the Masses, Cultivating the Nation." Comparative Studies in Society and History 53.3(2011): 509–539.
Stitziel, Judd. Fashioning Socialism: Clothing, Politics and Consumer Culture in East Germany. New York: Berg, 2005.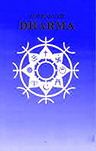 How to Cite
Do, J., & Park, M. (2021). FASHION AND CONSUMER CULTURE OF NORTH KOREAN WOMEN AND THE 'CULTURAL TURN' TOWARD HARMONY. Journal of Dharma, 46(1), 87-110. Retrieved from https://dvkjournals.in/index.php/jd/article/view/3466
Copyright (c) 2021 Journal of Dharma
This work is licensed under a Creative Commons Attribution-ShareAlike 4.0 International License.