THE IDEA OF A HUMAN COMMUNITY OF SHARED DESTINY
Keywords:
Culture of Harmony, Socialism with Chinese Characteristics, World Development, Xi Jinping
Abstract
This paper examines the idea of a Human Community of Shared Destiny and its relationship and contribution in the attainment of Sustainable Development Goals (SDG). The community of shared interest for humanity is a concept that represents China's flagship vision of a more just and secure world. This shared destiny for humankind is a new paradigm that is an inheritance, innovation and development of Marxian philosophy and traditional Chinese wisdom. As the world's largest developing country, China envisages itself as an active initiator and builder of world peace and global development. This vision of a global community covers the aspects of politics, security, economy, culture, ecology, global governance and international order. In this project, China expects to play the role of a global leader by focusing international efforts towards eradicating the global issues of poverty, reduced inequalities, and sustainable ecological and economic development as well as promoting partnerships that are beneficial for progress of humankind. On the basis of analysing the characteristics of the thought of a global community of a common future, this paper studies the relationship between China's vision and its potential in realising the various SDGs for the purpose of a common good. It also discusses its realistic significance and value in the contemporary international society.
References
Anna Holzmann and Nis Grünberg. "'Greening' China: An Analysis of Beijing's Sustainable Development Strategies." <https://merics.org/en/report/greening-china-analysis-beijings-sustainable-development-strategies> (5 May 2020).
Attwood, Maiken. "McLuhan's Global Village, Still Relevant Today." <https://medium.com/@maiken_louise/mcluhan-s-global-village-still-relevant-today-1bd4e3792b61> (1 May 2020).
Brier, Soren. "Peircean Cosmogony's Symbolic Agapistic Self-Organization as an Example of the Influence of Eastern Philosophy on Western Thinking." Progress in Biophysics and Molecular Biology, (2017): 92-107.
Chambre, Henri and David T. McLellan. "Marxism". Encyclopedia Britannica, <https://www.britannica.com/topic/Marxism> (29 March 2020).
Chen, Xiangyang. "Xi Jinping Diplomatic Thought Guides China's Great Power Diplomacy in the New Era." China Network, August 9, 2018. <http://www.china.com.cn/opinion/2018-08/09/content_58290909.htm.) (2 March, 2020).
Findev Guide. "Global Community Response to Coronavirus (COVID-19." <https://www.findevgateway.org/guide/global-community-response-coronavirus-covid-19> (1 May 2020).
Foot, Rosemary and Amy King. "China's World View in the Xi Jinping Era: Where Do Japan, Russia and the USA Fit?" The British Journal of Politics and International Relations, (2020): 1–18. <https://doi.org/10.1177/1369148120914467> 1 May 2020.
Goldstein, Avery. "China's Grand Strategy under Xi Jinping: Reassurance, Reform, and Resistance." International Security 45 (1): 164–201.
Hoogvelt A. M. M. "Theories of Social Evolution and Development: The Marxist Tradition." The Third World in Global Development. The Sociology of Developing Societies. London: Palgrave, 1982.
Huaxia. "Xi Calls for Overall National Security Outlook" <http://www.xinhuanet.com//english/201702/17/c_136065190.htm> (1 May 2020).
Judy Lu. "How One Belt One Road Benefits Developing Countries." <https://borgenproject.org/one-belt-one-road-benefits/> (1 May 2020).
Li, M. "Community, Justice and Nature – Philosophical Interpretation of the Ecological Dimensions of 'Man and Nature are Community of Life' and 'Community of Human Destiny'." Journal of Xiamen University, Philosophy and Social Sciences Edition, (2019): 9-15.
Liu, Jianfei. "Major-Country Diplomacy with Chinese Characteristics Reflects Trends of the Times." China International Studies, 64 (2017): 28-44.
Pan, N. "On the Philosophical Implication and Contemporary Value of the Community with a Shared Future for Mankind." Journal of Jinzhong University, vol. 36, 6 (2019): 23-26.
Rolland, Nadège. "China's Vision for a New World Order." National Bureau of Asian Research, No. 83. 2020. <https://www.nbr.org/wpcontent/uploads/pdfs/publications/sr83_chinasvision_jan2020.pdf> (20 May 2020).
Singh, Manoj. "The 2007-2008 Financial Crisis in Review" <https://www.investopedia.com/articles/economics/09/financial-crisis-review.asp> (15 May 2020).
Smith, Stephen N. "China's 'Major County Diplomacy': Legitimation and Foreign Policy Change." Foreign Policy Analysis (2021): 1-18.
Wang Mengmeng. "Xi Jinping: Strengthen cooperation to promote the reform of the global governance system." Xinhua News Agency, September 28, 2016 <http://www.xinhuanet.com//politics/201609/28/c_1119641652.htm> (15 May 2020).
Xi Jinping, "Working Together to Forge a New Partnership of Win-win Cooperation and Create a Community of Shared Future for Mankind," <https://www.fmprc.gov.cn/mfa_eng/topics_665678/xjpdmgjxgsfwbcxlhgcl70znxlfh/t1304144.shtml> 1 May 2020.
Xi Jinping. "Work Together to Build a Community of Shared Future for Mankind". Geneva, 18 January 2017 <http://iq.chineseembassy.org/eng/zygx/t1432869.htm> I May 2020.
Xi Jinping. Xi Jinping Governance, Vol. 2, Beijing: Foreign Languages Press, 2018.
Zhang, H., M. Q. Lin and J. K. Zhao. "On the Value Implication of 'Community of Human Destiny' Based on Global Ecological Governance." Journal of Qiqihar University, Philosophy and Social Science Edition, 11(2018): 8-11.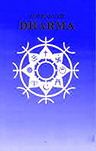 How to Cite
Guo, J. (2021). THE IDEA OF A HUMAN COMMUNITY OF SHARED DESTINY. Journal of Dharma, 46(1), 43-60. Retrieved from https://dvkjournals.in/index.php/jd/article/view/3465
Copyright (c) 2021 Journal of Dharma
This work is licensed under a Creative Commons Attribution-ShareAlike 4.0 International License.