PROMOTING HUMAN RIGHTS LITERACY AMONG SCHOOL CHILDREN THROUGH DESIGN EDUCATION
Kuo-Kuang Fan

Chia-Lin Chang

Graduate School of Design, National Yunlin University of Science and Technology
Keywords:
Altruistic Ethics, Design Education, Human Rights, Sustainable Development, Human Rights Curriculum
Abstract
This study critically and creatively explores ways to promote the cognition and design skills of elementary school students on human rights through the process of design education and to cultivate their attitude towards sustainable development that values human dignity. In the curriculum process, the researcher guided the students to select several human rights problems that could often be found in the community and propose design solutions to these problems through brainstorming, discussion, practice, and correction. Through the induction of observation focus, group interviews, design work analysis, and other methods, we could understand the students' learning performance and experience. A critical analysis of the data shows students' change and improvement of human rights literacy in this learning process. The study found that students' active participation in the design practice of human rights could effectively construct their concept and identity of human dignity, which made the network system of learning concepts more complete and concrete, promoting the possibility of sustainable development.
References
Brown, Tim, and Barry Katz. Change by Design: How Design Thinking Transforms Organizations and Inspires Innovation. New York: Harper Business, 2009.
Damiana, Manuela and Pedro Almei. "Multimedia Teaching Contents: Creating and Integrating Activities in New Learning Environments." Interactive Multimedia, Ch. 7 (2012):117-132.
Fleetwood, Janet. "Social Justice, Food Loss, and the Sustainable Development Goals in the Era of COVID-19." Sustainability 12, no. 12 (2020): 5027.
Gita, I. N., and R. A. Apsari. "Scaffolding in Problem Based Learning to Increase Students' Achievements in Linear Algebra." Journal of Physics: Conference Series 1040, no. 1 (2018): 012024.
Kilicaslan, Hare, and Burcu Efe Ziyrek. "A Research About Creativity in Design Education." Procedia – Social and Behavioral Sciences 46, (2012): 1461–1464.
Lee, Bandy X., et al. "Transforming Our World: Implementing the 2030 Agenda Through Sustainable Development Goal Indicators." Journal of Public Health Policy 37, S1 (2016): 13–31.
Mehrhoff, W. Arthur. Community Design: a Team Approach to Dynamic Community Systems. Thousand Oaks: Sage, 1999.
Özsoy, Vedat. "Arts and Design Education for Sustainable Development." New Trends and Issues Proceedings on Humanities and Social Sciences 2, no. 1 (2016): 487–497.
Parsons, Michael. "Art and Integrated Curriculum." In E. W. Eisner & M. D. Day (Eds.), Handbook of Research and Policy in Art Education. Mahwah, NJ: Lawrence Erlbaum, 2004, 775-794.
Rajala, et al. "Students' Perceived Priorities on Water as a Human Right, Natural Resource, and Multiple Goods." Sustainability 11, no. 22 (2019): 6354.
Roig, Rosa, et al. "Gender Inequalities and Social Sustainability. Can Modernization Diminish the Gender Gap in Political Knowledge?" Sustainability 12, no. 8 (2020): 3143.
Sanoff, Henry. Community Participation Methods in Design and Planning. J. Wiley, 2000.
Toker, Umut. Making Community Design Work: A Guide for Planners. London: Routledge, 2018.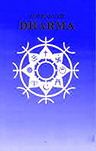 How to Cite
Kuo-Kuang Fan, & Chang, C.-L. (2021). PROMOTING HUMAN RIGHTS LITERACY AMONG SCHOOL CHILDREN THROUGH DESIGN EDUCATION. Journal of Dharma, 46(1), 9-24. Retrieved from https://dvkjournals.in/index.php/jd/article/view/3453
Copyright (c) 2021 Journal of Dharma
This work is licensed under a Creative Commons Attribution-ShareAlike 4.0 International License.