MIGRATION, RELIGION AND EARLY CHILDHOOD EDUCATION
Ednan Aslan (Ed.)
Keywords:
Acculturation, Global Competency, Integration in Europe, Language Acquisition, Religious Education, Refugees
Abstract
Undoubtedly, early childhood education empowers young migrant children to integrate culturally and linguistically into Europe. This also affords the migrant parents the opportunity, via their children, to interact with society more directly and ponder on their own (often quite antiquated) values through this interaction and possibly learn new mindset-changing lessons. The quality of young migrants' educational accomplishments, which have now been the centre of political discussions in European countries, should not be examined independently of the elementary education initiatives adopted by the European countries since they are strictly interrelated. The book, Migration, Religion and Early Childhood Education, calls on European educators involved in teaching migrant children to be more accommodating of their faith practices.
References
Ednan Aslan (Ed). Migration, Religion and Early Childhood Education. Vienna: Springer VS Wiesbaden, 2020.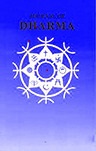 Downloads
How to Cite
Xu, M. (2022). MIGRATION, RELIGION AND EARLY CHILDHOOD EDUCATION: Ednan Aslan (Ed.). Journal of Dharma, 47(2), 240–244. Retrieved from https://dvkjournals.in/index.php/jd/article/view/3763